Group activities where each member of the group learns from a shared experience. There are many different teambuilding programs, which can all be organized both indoors and outdoors.
In consultation with the client, we create a teambuilding program and find the ideal balance between having fun and learning. Although an afternoon of go-karting, bowling or barbecuing can be a useful teambuilding experience, it is not truly educational. If your only goal is to have fun, we are probably not the company for you.
Want to know more about the Teambuilding possibilities? Call or e-mail us.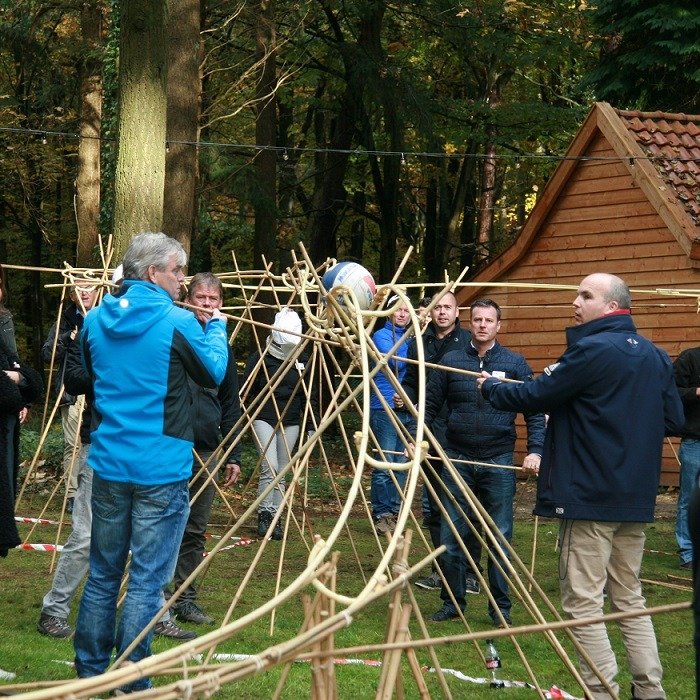 Eigenschappen
Avontuurlijk
Creatief
Spannend
Actief
inspirerend
Leerzaam
Origineel
Thema's
Communicatie
Samenwerking
Veranderen reorganiseren
Kennismaken
Motivatie
Nieuw team
Besluitvorming
Vertrouwen
Luisteren
Projectmanagement
Conflicten
Groepsgrootte
Tot 15 deelnemers
15 tot 80 deelnemers
Meer dan 80 deelnemers
Locaties
Buiten
In het buitenland
Binnen
Buiten en binnen
Op de eigen werkplek
Tijdsduur
Dagdeel
Hele dag
Meerdaags
1 à 2 uur