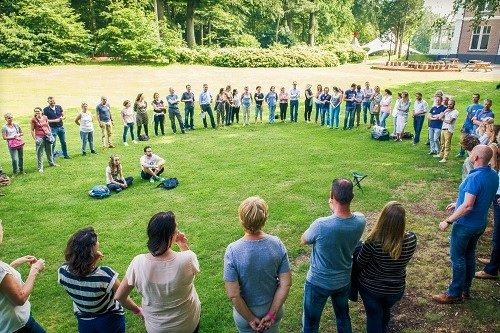 Learning by doing!
There are more than hundred ways of training, with different materials and at a variety of locations. What matters is what do they teach you. We believe in the proces of learning through experience. Which means that – literally and figuratively – bringing people into motion is an effective way to learn. With Outing Holland, you learn by doing.
Since 1991 we have developed a numerous experiential and active methods for outdoor training and management games. Do you want to know what kind of method is best for your needs? Please call or e-mail us. We are at your service!
ABOUT US
Ever since 1991 we have been getting people and organizations into action. We strive to make learning fun without giving the impression of 'just playing games'. Learning by doing and learning by experiencing are some of the keywords of our organization. All of our active methods are designed to help you and your team reach your goals!
At Outing Holland we work with our team, together with our group of instructors and our professional friends to make sure we can supply what's needed. Whether you need us for a short intervention or a change programme that takes multiple years, we are here to help!